This is Gaby, alta ego to Drew the main character in my Gaby story saga.
She is a 23cm Obitsu body with a Volks head. In the story she is in her early teens but was put together in 2007.
She gets to travel a fair bit, last year she went to Germany twice as well as to Dorset. She shares an extensive wardrobe with her sister Jules and her friends, Maddy, Ally and Bernie plus a bunch of others.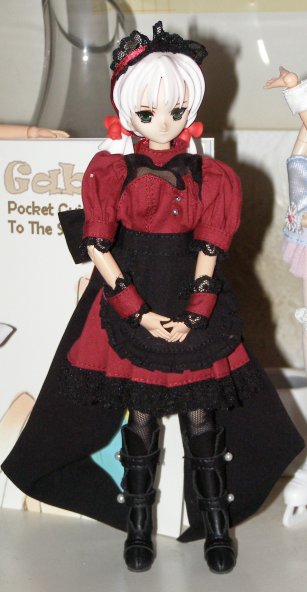 The gang

Mads